We've gotten quite a bit done for the demo~ We might even be able to get some music in! But first, let's see that lineart.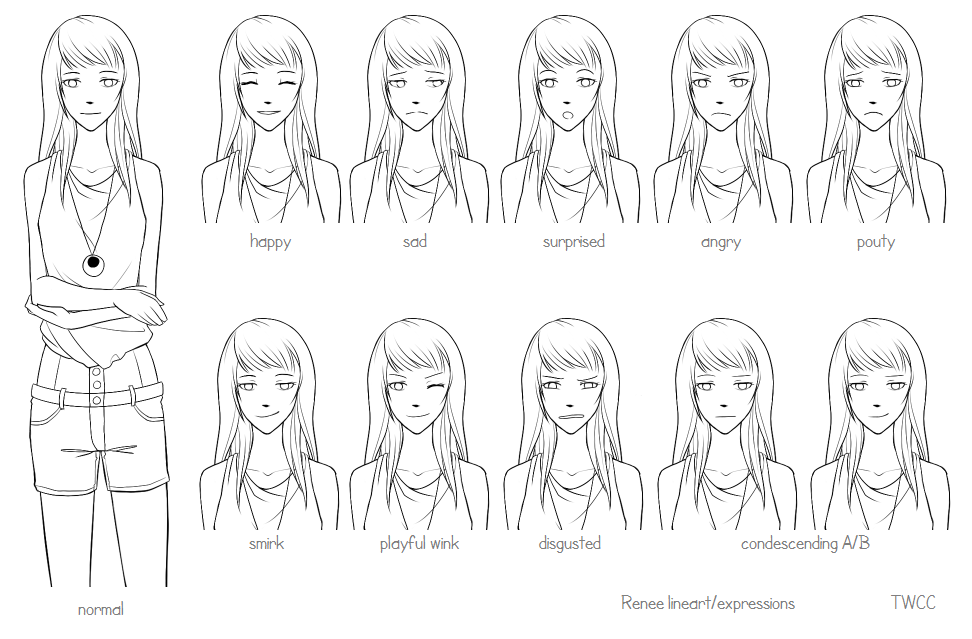 One expression is missing from here, but that's pretty much Renee! The only sprite left to be drawn is Terry now~
And here's your bishies! Only two sparkle out of the main cast, I should think. I mean seriously, how many otome games do you see that have a hipster as an obtainable? Huh? Huh? None so far, because hipsters are anything but mainstream. And somehow I thought it'd be entertaining to write the first one that did. Shush you.
And now news for the TTG group in general! retribute has offered us his wonderful composing skills for our games. He's even got a song for that damn blond shouta dearest Alfonse! We're grateful for his talents, and expect great things from him as well :3
That's all for now guys! Thanks for reading and take a cookie on your way out.