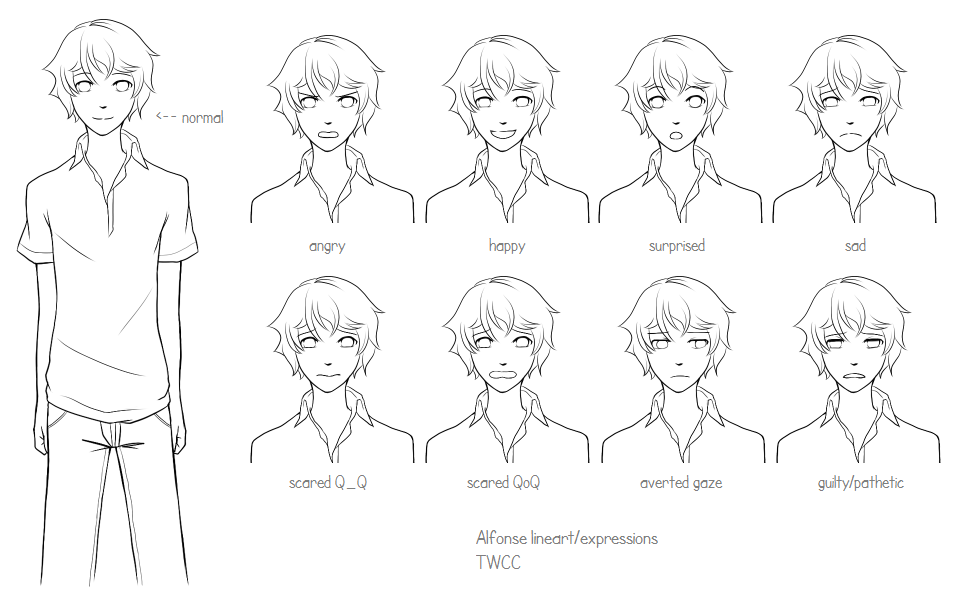 Here's Alfonse, your damn blond shouta favorite boy, as indicated in the popularity polls. And thus all the boys have their linearts done, huzzah! Now what's left to do is just get linearts for the girls done, color them all, and then a working demo to you! Speaking of that demo…
We missed the deadline we set for ourselves again >_> But let's be honest; it was unrealistic to release at the end of May when AP tests and midterms were going on. Most if not all of us were busy, but June should be better once school gets out.
Anyhow, the demo script is pretty much final and is just waiting on the sprites to get finished. Coloring is done for Aaron and Joshua, everyone else is waiting for their turn, though Santos is next. In the lineart department, Rei is making progress on Renee.
Should we promise a release by the end of June? We'll definitely be able to focus more once school is out for everyone, so cross your fingers and hope for the best!